GNSS (Global Navigation Satellite System) or GPS (Global Positioning System) Surveying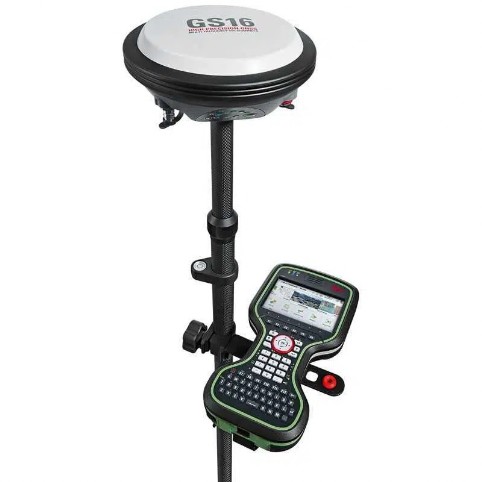 Typical surveying equipment deployed for a Global Navigation Satellite System (GNSS)
What is GNSS (Global Navigation Satellite System) or GPS (Global Positioning System) Surveying?
Global Navigation Satellite Systems (GNSS) are satellite-based navigation systems that provide positioning, navigation, and timing information worldwide. These systems utilize a network of satellites that orbit the Earth and transmit signals to receivers on the ground or in various devices. The most well-known GNSS is the Global Positioning System (GPS), which is operated by the United States government.
GNSS systems work by triangulating signals from multiple satellites to determine the receiver's precise location, velocity, and time. These systems offer highly accurate positioning capabilities, allowing users to determine their coordinates with great precision. In addition to GPS, other prominent GNSS systems include Russia's GLONASS, the European Union's Galileo, and China's BeiDou.
GNSS technology has become pervasive in numerous applications, including navigation for vehicles, airplanes, and ships, outdoor recreation and sports, surveying and mapping, geolocation services on smartphones, and precise timing synchronization for various industries. By leveraging signals from multiple satellites, GNSS enables reliable and global positioning capabilities for a wide range of users and applications.
Key ( Tag ) Words: So if you are looking for an Chartered Architectural Practice to do House plans or a home design for a Bespoke One Off House in Carlow or Dublin, a house extension in Laois or to add a room or to improve an existing extension in Kilkenny, 3 d design drawings and visualisation for a project in Kilkenny, a commercial development in Kildare, a Industrial development Waterford, or a residential housing developments anywhere in Ireland, give us a call on 059 915 3003, we'll be glad to assist. We can also arrange 3d design drawings and visualization ( photomontage ) for any of your projects. Planning applications and Planning application inquiry ( inquiries ). We also offer our "in house" topography land surveyors ( Surveying ) service in Carlow Dublin Kilkenny Kildare Laois Naas Waterford Wicklow Midlands South East or Southeast. Kehoe Chartered Architectural Technologist in Carlow offer certificate of compliances or stage payment certificate as one of many of our services. PLANNING AND DEVELOPMENT (AMENDMENT) (NO. 3) REGULATIONS 2001 as ammended.
Strategic Housing Development (SHD) Planning Applications
( Topography, Topographic Surveys, Geodetic Surveys, Land Surveys, geodesy ) -Chartered Architectural Technologist-Carlow-Dublin-Kilkenny-Kildare-Laois-Naas-Waterford-Wicklow-Ireland-